3D visualization technology has been part and parcel of the furniture and interior design industry for decades.
Particularly visible in e-commerce imagery, digital catalogs, and web configurators, 3D technology has made it possible to create lifelike digital images that are indistinguishable from the actual objects themselves.
Among its numerous users is Vitra, a Swiss design furniture company. To date, more than fifty people across departments in the company work in 3D design and digital materials, from design to marketing.
Before introducing the technology to the company in 2020, Vitra outsourced material digitization. However, with the involvement of several parties, the process proved tedious and became a hindrance to the entire creative process. On top of that, the inconsistencies in the level of quality made it difficult to  implement quality control.
To address these issues, Vitra sought a technology for in-house use. After meticulously evaluating several systems and running tests, they decided to partner with Vizoo, a material digitization company based in Germany.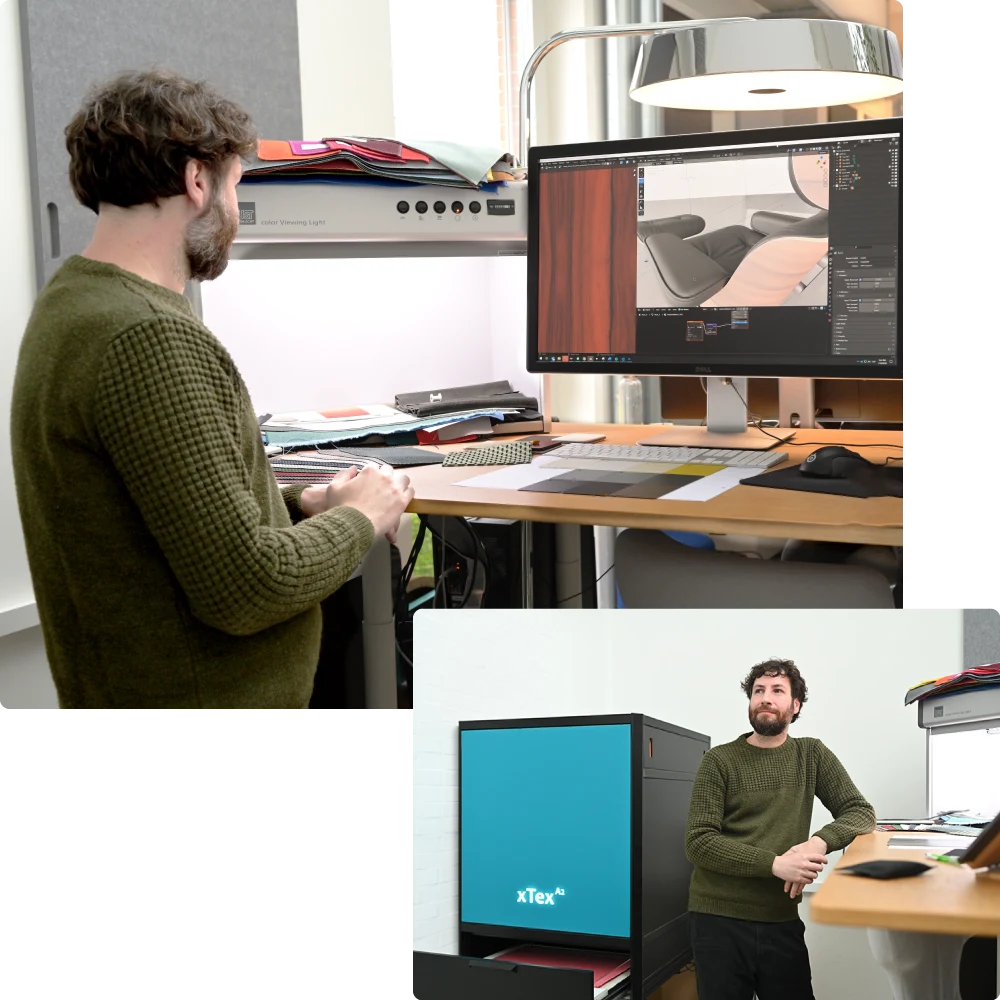 "With the new in-house digitization process, we now have more control over quality. As a result, we have also accelerated the design and prototyping workflow.

Fabian Hernandez

3D artist responsible for xTex technology
Before xTex, it took several weeks to digitize a single fabric sample. By contrast, Hernandez could provide a 3D sample within an hour of a request. Additionally, since most of the materials in Vitra's 3D configurator have been scanned with the xTex technology, their customers are guaranteed millions of digital product variations without a costly conventional photo shoot.
"The variations that we present to our customers by utilizing 3D are nearly limitless. This would not have been possible without the 3D technology", adds Hernandez.
"Augmented reality will be a big topic for us," says Hernandez, when asked what is on the technology roadmap for Vitra. "For instance, AR enables customers to visualize a piece of furniture in their home. The haptic might still be needed, but we must keep up with the changing trends in customer experience. Virtual showrooms are becoming the norm; digital showrooms are the future."
Since implementing the Vizoo xTex A2 scanner and the xTex software, Vitra has successfully digitized more than one thousand materials in their 3D library.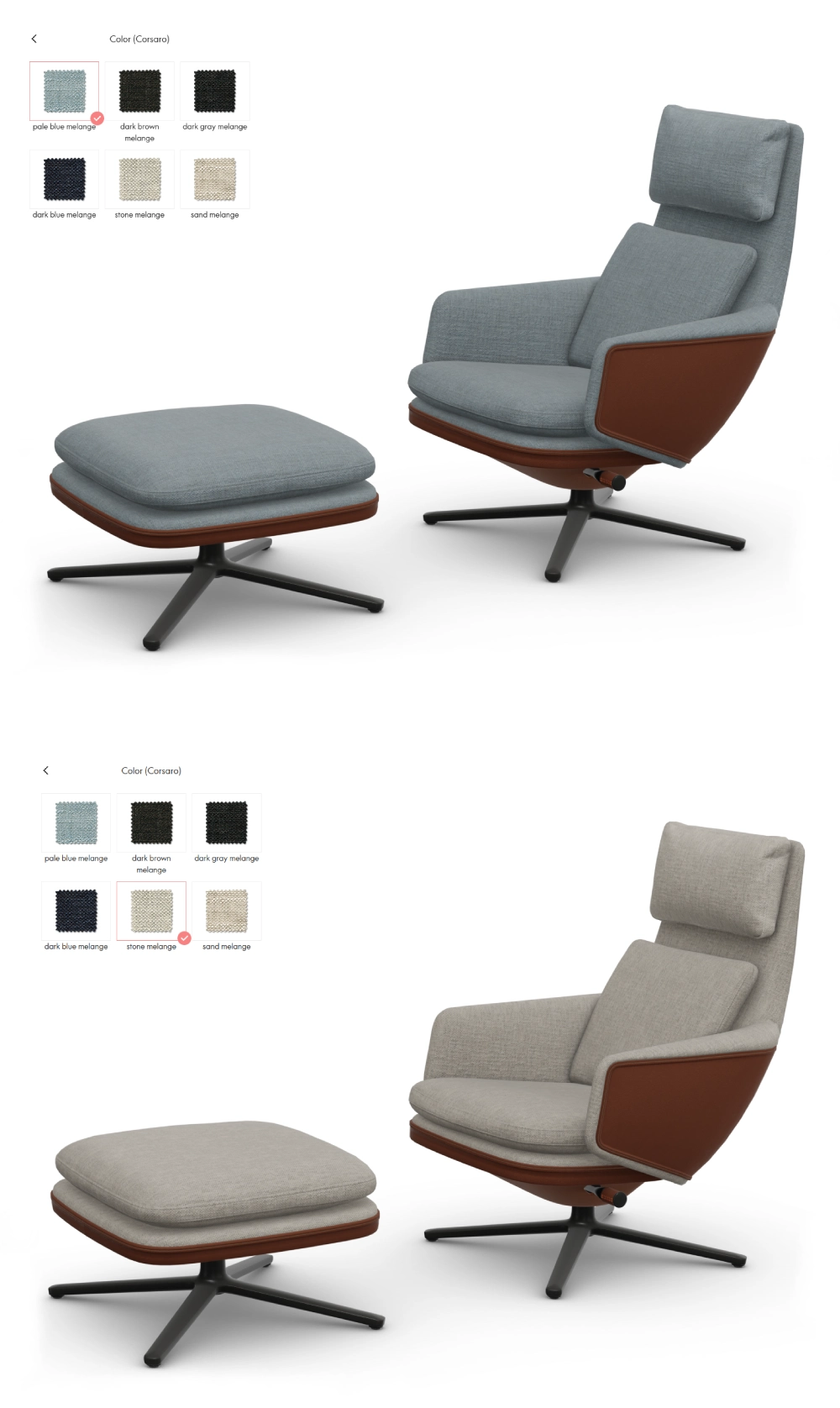 This case study is a joint collaboration between Vizoo and Vitra – March 2023
About Vitra
Vitra is a Swiss family-owned furniture company with headquarters in Birsfelden, Switzerland. It is the manufacturer of the works of many furniture designers. Vitra is also known for the works of notable architects that make up its premises in Weil am Rhein, Germany, in particular the Vitra Design Museum.
Ready to Digitize Your Business?
Request a live demo, share your 3D project needs, or ask questions about our capabilities.
Get in Touch