Matrix Sourcing Pakistan Becomes Vizoo Accredited Material Digitization Partner
Matrix is a complete digital sourcing agency that uses cutting-edge technology to develop individualized strategies for each client. They provide services to brands and vendors seeking digital transformation right from the source.
October 10, 2023

What Matrix envisioned years ago has become a reality as stakeholders recognize the profound significance of digitization. The apparel industry, in particular, is experiencing a remarkable boom in digital material creation, with momentum steadily rising as the apparel community passionately improves its skills to bring about full-scale digital sampling capabilities.
As a Vizoo reseller since 2017 and constantly striving to improve their workforce process and products with the support of digital innovations, Matrix is excited to become a Vizoo-accredited material digitization service partner.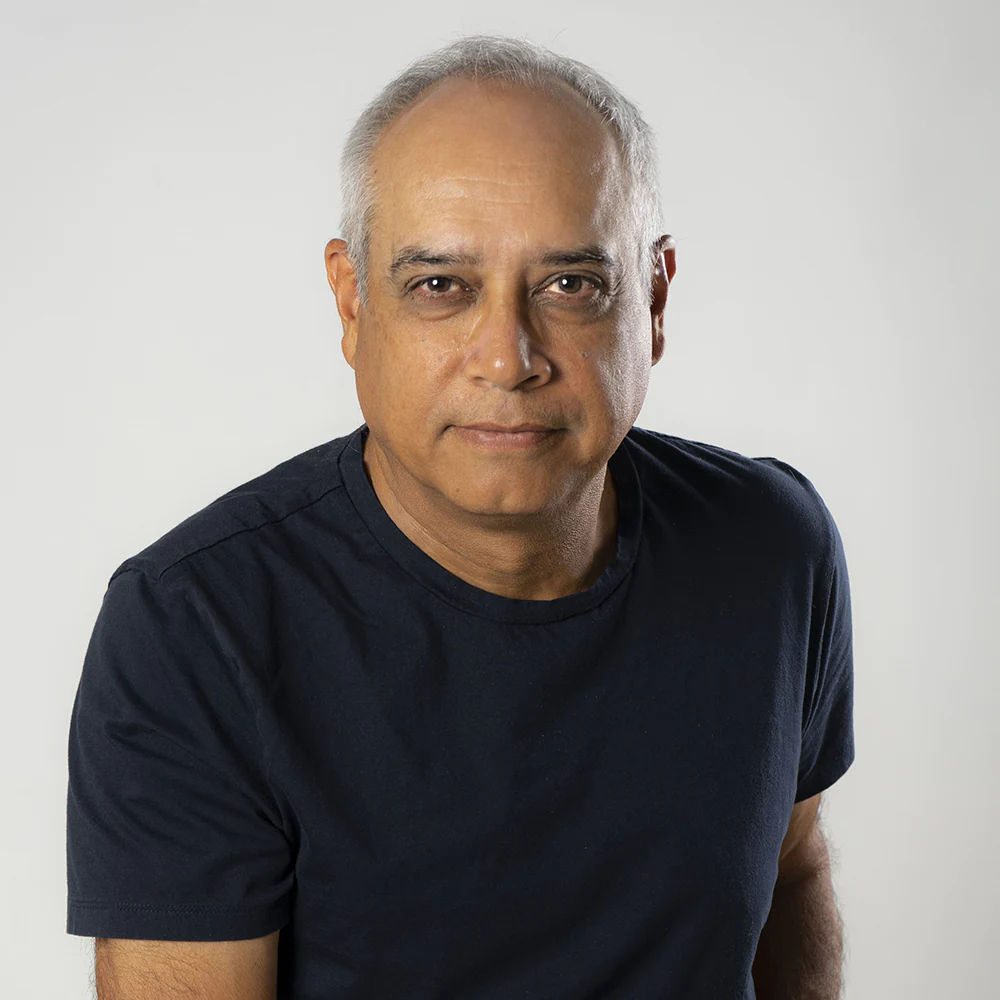 "Part of the DNA at Matrix has been to push the boundaries for innovation, exploring new frontiers that are future-ready. Embracing the digital frontier to speed up the development cycles is a necessity. Our partnership with Vizoo is an important link in the chain. Today, we celebrate being a Vizoo Certified Materials Digitization partner. We are sure that this partnership will extend to our supply chain and our customers, benefiting them by shortening development cycles and by improving accuracy of final samples produced.

Azfar Hasan

CEO at Matrix
Benefits of Vizoo Certification, According to Matrix
In the new era of digital services, the Vizoo certification serves as a validation of the quality and standards upheld in Matrix's digitization processes. This certification program equips them with comprehensive knowledge and practical guidelines, which, combined with extensive physical product and material development expertise, allows them to implement optimal practices. This results in superior digitization services, ensuring accuracy and reliability in the virtual representation of fabrics and materials.
Becoming Pakistan's first certified material digitizer by Vizoo, places Matrix at the forefront of innovation in material digitization. The certification affirms a commitment to quality and reinforces their credibility and excellence.
"Fueled by an unwavering passion for innovation, Matrix leads the way in delivering exceptional, high-quality 3D fabric virtualization solutions. Our team of certified experts specializes in harnessing Vizoo technology to perform precise digital fabric scans, enabling us to craft photorealistic materials with a multitude of color options in minutes. What's more, our output seamlessly integrates with top-tier 3D software, erasing the need for time-consuming trial-and-error in the development process.

Sidra Irfan

Team Lead Digital Creation at Matrix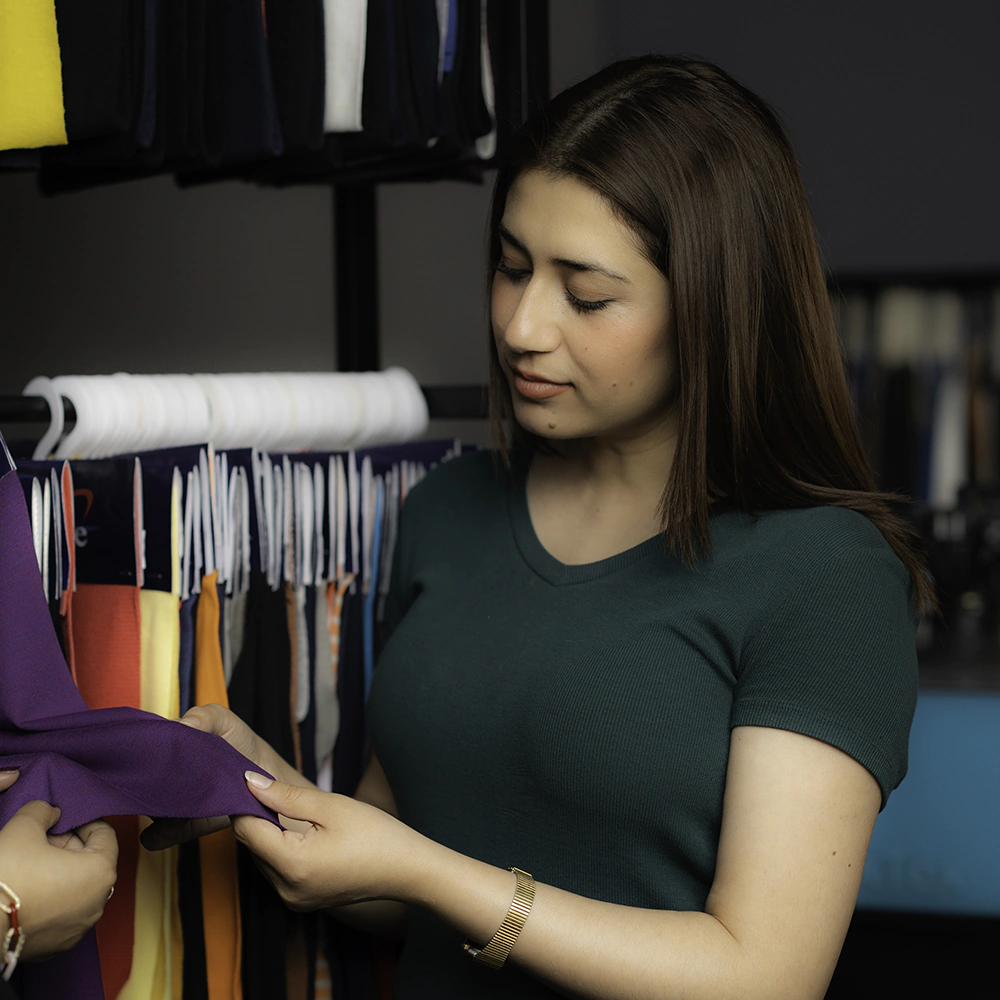 The Next Chapter in Digitization for Matrix
In a quest to modernize industries and embrace innovation over tradition, Matrix presents a futuristic approach to meet the growing demand for digitalization. They recently introduced 'Vr Matrix,' a cloud-based fabric library, to fulfill an essential part of the journey towards complete end-to-end digital product creation.
Vizoo plays a pivotal role in creating digital twins as Matrix's leading-edge technology partner, but the benefit is mutual. Renate Eder, CCO at Vizoo, said, "Having a strong technology and service partner like Matrix helps Vizoo work much closer with suppliers and meet the increasing demand for digitization by manufacturers and fabric mills."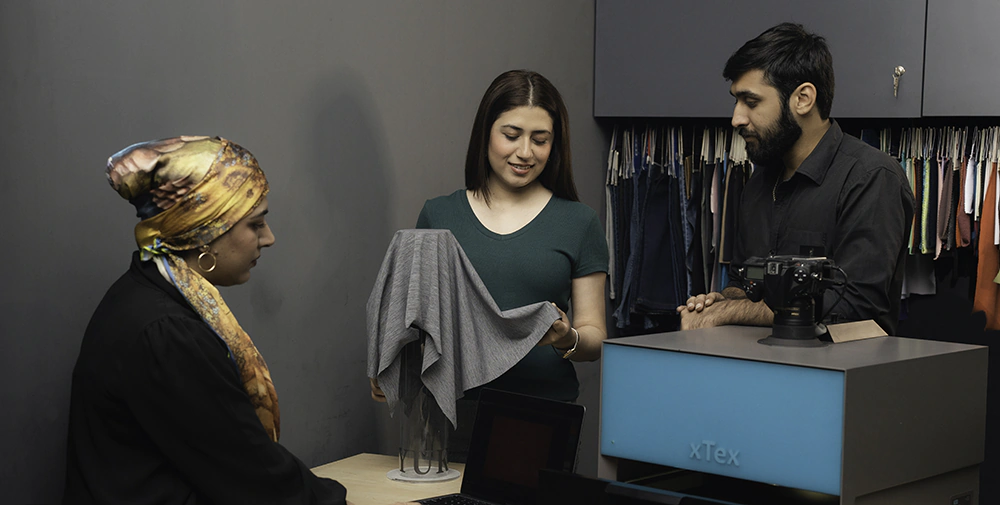 About Vizoo
Vizoo is the leading supplier of solutions for the physically accurate digitization of material swatches in the fashion, sportswear and lingerie industry. Since 2013, the company has helped fashion brands and their supply chain to digitize their material processes and create digital twins of physical material samples. Their technologies are widely used from 3D Design to eCommerce in 45+ countries globally.
About Matrix

Matrix is a sourcing specialist founded in 1992 with 30 years of industry acumen, boasting one of the largest sourcing networks. Their portfolio spans a wide range of sectors, from textiles, fashion, home to supply chain solutions.

Ready to Digitize Your Business?
Request a live demo, share your 3D project needs, or ask questions about our capabilities.
Get in Touch